insights
The 2022 story
A new year feels like a white canvas on which many new stories will be painted. Though we may speculate about all things that might happen, one thing we know for certain is that this white sheet will be full of unexpected stories on December 31.
The mission of TCE is being the nexus where creators and publishers meet. Where creators receive a fair price for quality work, and publishers have access to a wealth of relevant stories that have the interest of their audiences. This way the stories of 2022 have a chance to engage as many readers as possible and encourage creators to report on all things relevant.
Although we know that the TCE story as well will be filled with the unexpected we want to share our ambitions with you:
Connecting all TCE users
TCE already has a great WordPress plugin. It will automatically upload your stories to the TCE platform. On the platform all your stories will be automatically translated and regulated by the price and distribution settings you have defined. This means with one click, you do not only publish for your own blog or website, but you offer your story to a global audience of publishers and editors.
The next step will be that not only you can publish your story directly to TCE, you may also automatically download stories from TCE to your CMS, fitting your subscription profile and interests. This means that exchanging content between publishers, editors and creators will be an even more seamless experience. For example, as a blog writer you can create your own network of bloggers that exchange content between each other directly. You can set up an international network of creators that share a passion for the same topic. By sharing stories directly with each other, you create your own content network in which everybody will benefit. Every creator or editorial team can become an international publisher, with access to content and audience that amplifies your power by a lot.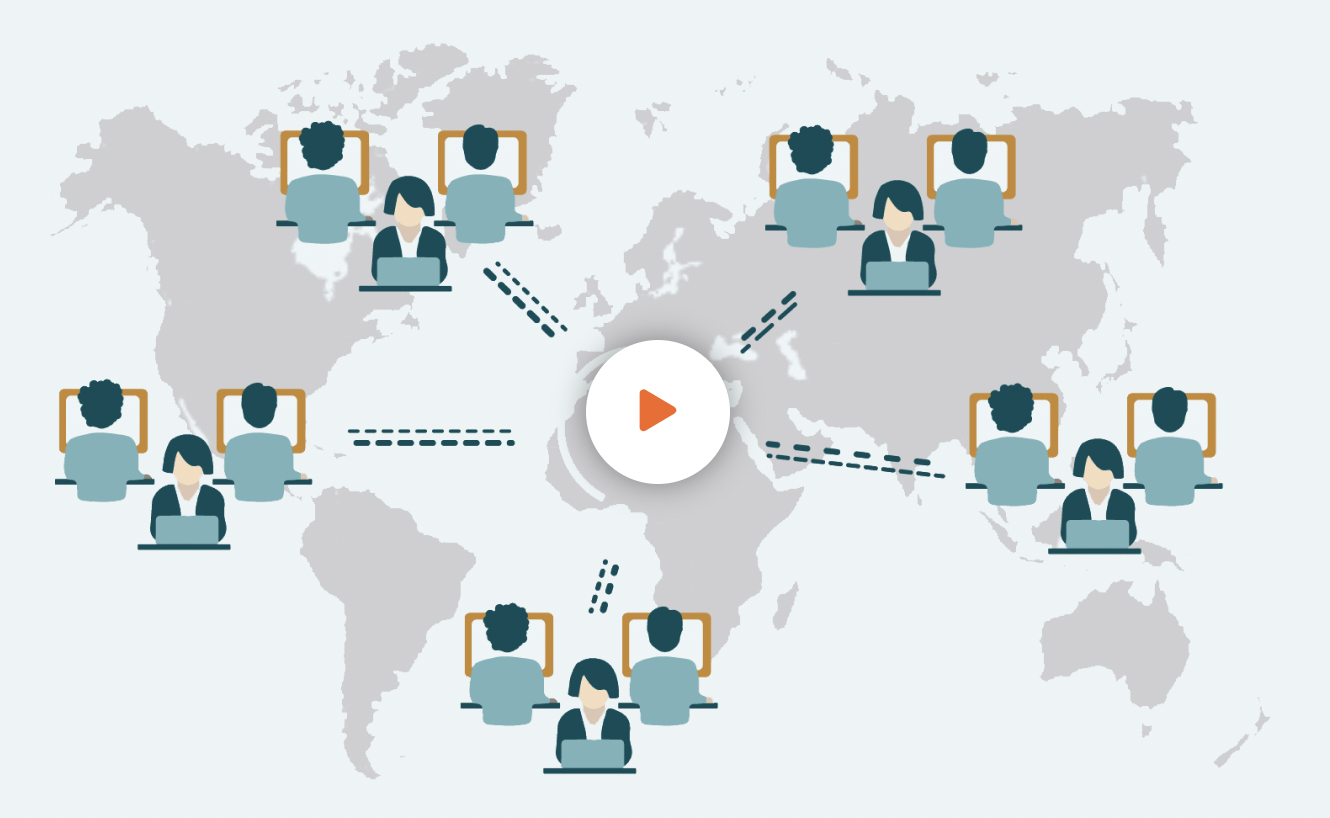 Blockchain technology and content creation
Being able to define rights, distribution, price and ownership of digital editorial productions is a key feature that TCE cares about. TCE improves the way how editorial creators have controle and bargaining power over their stories. Right now we achieve this goal by providing every publisher and creator that offers content to the platform with a pricing and distribution service. It is a centralised system, easy to use and open to all TCE users. We are now investigating ways to transform this into a so-called 'smart contract' and make these kinds of deal structures part of a blockchain.
The promise will be that for editors and publishers, rights and distribution rules are managed in an even more seamless manner, reducing administrative tasks and making it easier to manage rights and transfer payments to the right contributors. The publishing world consist of a network of content owners, freelancer writers, photographers, publishers and so on. We experience at TCE, that clearing of all content rights can sometimes be a painstaking exercise for publishers that limits the opportunities of re use of content. That is a loss for all parties involved. Fixing this will open up more opportunities for creators and publishers. We explore how exciting new technology like blockchain can support this ambition in an easy and actionable way for editorial content. It is new territory for us and we will share updates of our investigations and experiments on this on a regular basis.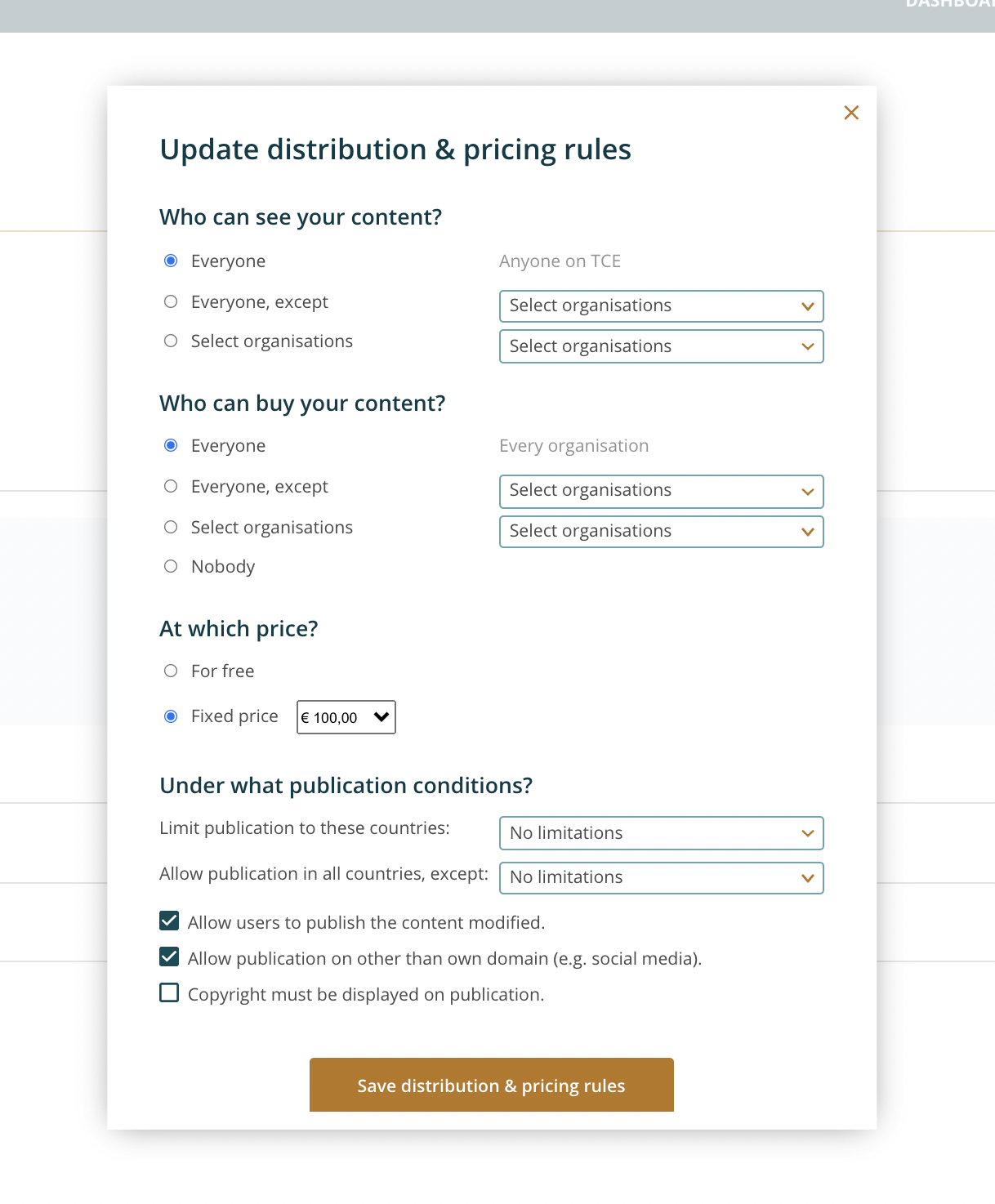 Photography
TCE is about networking. Not only between creators and publishers but also on how to improve the platform. We are looking for ways to add services and optimise on the current features. Not by 'building' all ourselves but by joining forces with great partners that already have mastered important parts of the puzzle. For this year we will take steps to be able to deliver relevant photography with all stories. Photography is a specific domain with many angles and pitfalls. Most editorial creators do not own the photography which is used in the story. To be able to deliver a complete story, including outstanding photography we will work on partnerships and we aim to launch a first partner on this soon.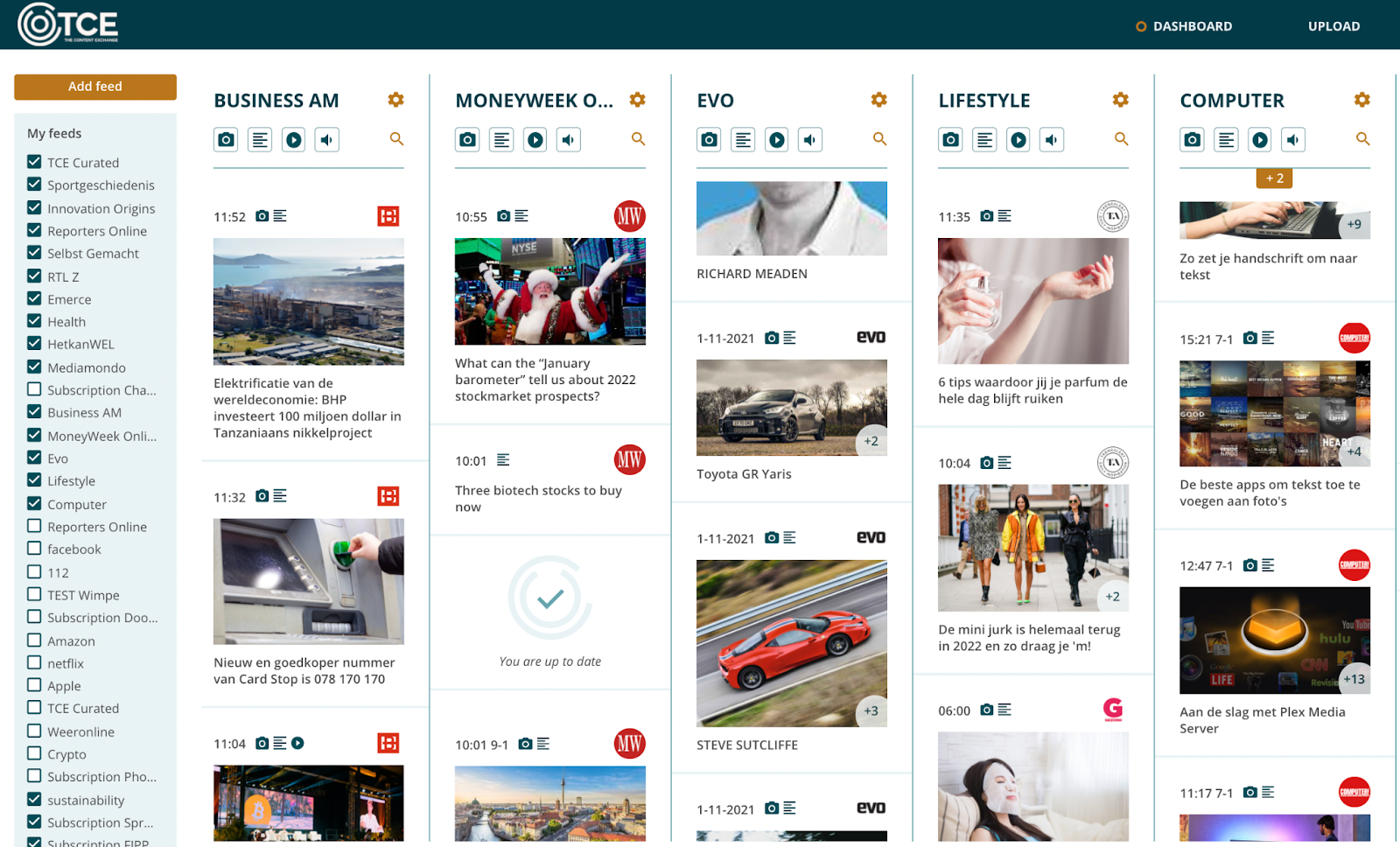 Number 1 priority: Grow the network
Having said all this, our main ambition is to connect as many stories with as many audiences as possible. Growing our network of creators, editors and publishers is the main focus for 2022. We now work with more then 50 publishers covering 120 sources. The stronger this network grows, the more value we can deliver. For the creator, the publisher and the reader.
Grow together with us and share your story or find your story on TCE! Want to be in touch with us, let us know: hello@tce.exchange